Applied Science
Big data and cutting-edge technology can help solve some of the hardest problems we face. Get up to speed on these rapidly-changing fields and apply a quantitative approach to any challenge.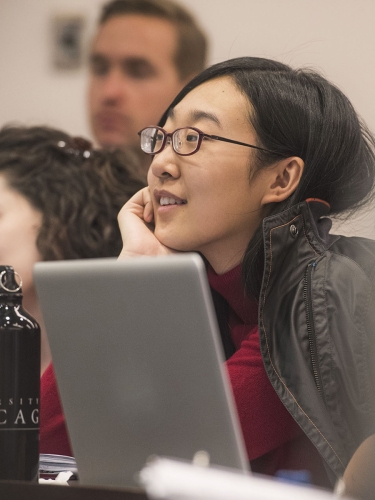 Discover new frontiers starts with asking the questions no one else has thought of.
While theory is the bedrock of science, it's theory's practical application that has the tangible results.
Our programs and certificates in Applied Science teach you how to think, not what to think, honing your quantitative problem-solving abilities for high stakes situations. Learn how to interpret and manipulate data to address real business issues. Gain deep technical knowledge in emerging fields such as artificial intelligence, machine learning, and quantum engineering—and secure your place in the workforce of the future. 
Structured and flexible curricula allow you to find a format that suits your situation while ensuring you are fully immersed in a learning environment that prioritizes inquiry, authenticity, and open debate.
Applied Science at UChicago