Data Analytics for Business Professionals
Make better business decisions with data-driven insights.
Request more information
Image
At a Glance
Type

Certificates

Enrollment

Part-time

Duration

6 months

Part-time

Format

Remote

Cost
The Data Analytics for Business Professionals certificate is designed to improve your evidence-based decision-making skills.
Learn to surmount challenges with facts and data. In each class, you will analyze real-world datasets and use practical tools to solve the problems they present. In the process, you will acquire superior technical communication skills that will enable you to manage analytics teams and translate analysis into objectives. During weekly video conferences, you will collaborate with industry mentors and classmates in a dynamic, interactive learning environment.
 
Designed For
Designed for business professionals ready to use data analysis to improve the way they do business and accelerate their careers.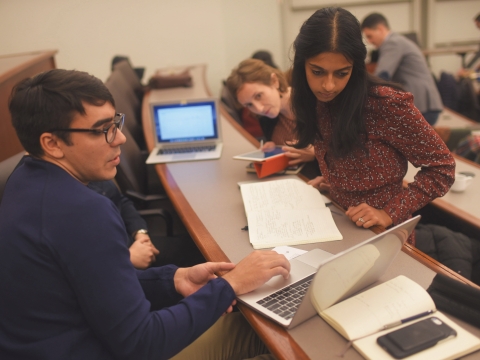 What does the Data Analytics for Business Professionals certificate have to offer?
Learn more about our data-driven, practical curriculum.
View Courses
Data analytics and data science jobs hold the top spot on Glassdoor's 50 Best Jobs in America for 2020. An appealing $100,000 median base salary, the ability to work in a wide variety of industries, and consistent sector growth keep data scientists at the top.
Common data science and analytics-enabled jobs—Chief Executive Officer, Chief Data Officer, Director of IT, Human Resources Manager, Financial Manager, and Marketing Manager—rely on analytics talent to increase productivity and efficiency, so candidates with strong programming and applied data science backgrounds stand out. 
The World Economic Forum forecasts that machines will perform the majority of business tasks by 2025. The rapid evolution of machines and algorithms in the workplace could create 133 million new roles in place of seventy-five million that will be displaced between now and 2022. Employers in this swiftly changing landscape favor candidates with strong programming and applied data science backgrounds.
"A big strength of the Data Analytics certificate is how interactive and practical the courses are. The weekly session brings everyone together, and the final team project gives students the opportunity to become confident with the tools they've learned while engaging in the sort of experience that scales very well to real-world job situations."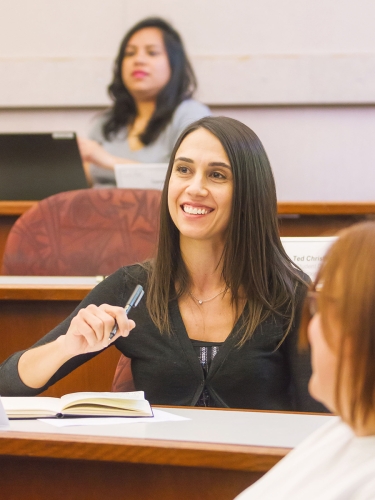 Business and Management
Today's dynamic work environment requires leaders who can consistently innovate, make data-driven decisions, and inspire others to perform. Whether you're in policy, marketing or management, learn ways to spark change wherever you go.
Learn more about Business and Management