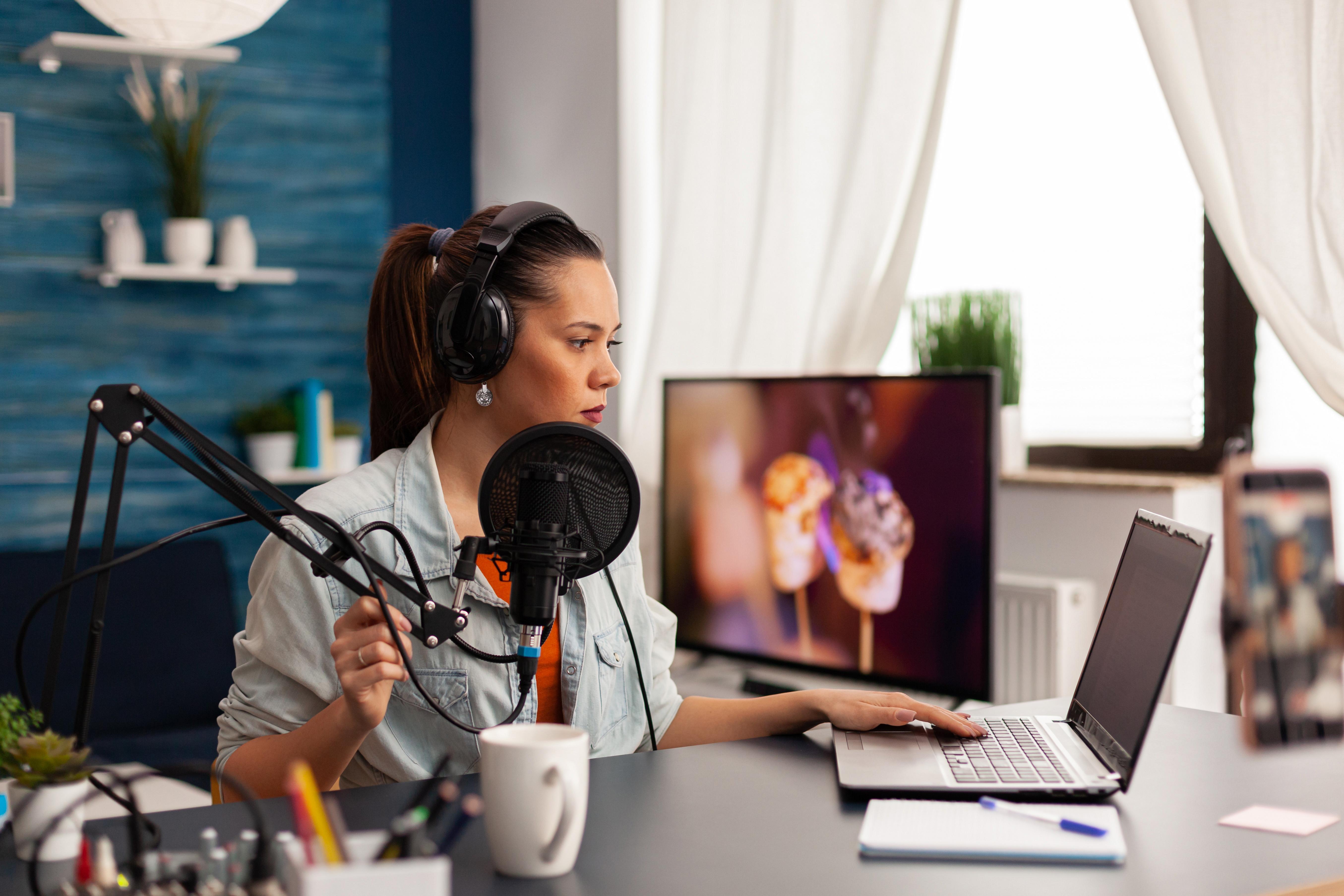 At a Glance
Enrollment

Open Enrollment

Duration

8 weeks
Format

Online

Total CEUs

4.3 CEUs

Investment
Upcoming Dates
Learn to design a content marketing strategy that leverages multiple data-driven tactics, including search engine optimization (SEO), social media marketing, blogging, email marketing, affiliate marketing, and influencer nurturing.
The University of Chicago's eight-week Data-Driven Content Marketing course will help you explore content marketing and learn a variety of tactics to engage your audience and drive relevant and profitable customer action by effectively gauging and adjusting your strategy to meet business objectives. By the end of the course, you will be fully prepared to present a complete marketing strategy to brand stakeholders.
Designed For
Designed for marketing professionals looking to diversify their content marketing strategies to gain a competitive edge. Both professionals in leadership positions and those looking to grow into a leadership role will discover creative, cost-effective ways to reach target audiences and accelerate marketing outcomes.
Well-known, established, and successful brands use content marketing that relies on data analytics to engage and retain customers, expand brand awareness, and increase sales. Learn to plan a content marketing approach to engage their audiences and encourage them to amplify the brand's reach, trust, reputation, and credibility.
After completing the course, you will be able to: 
Explain the advantages of content marketing over other types of marketing
Understand which business objectives can be supported by a content marketing strategy
Connect all components of content marketing to create a coherent content marketing strategy
"Atomize" a larger piece of content into several small pieces of content
Select appropriate content pillars for your strategy
Choose the right channel tactics for your brand objectives, your audience behaviors, and your team's bandwidth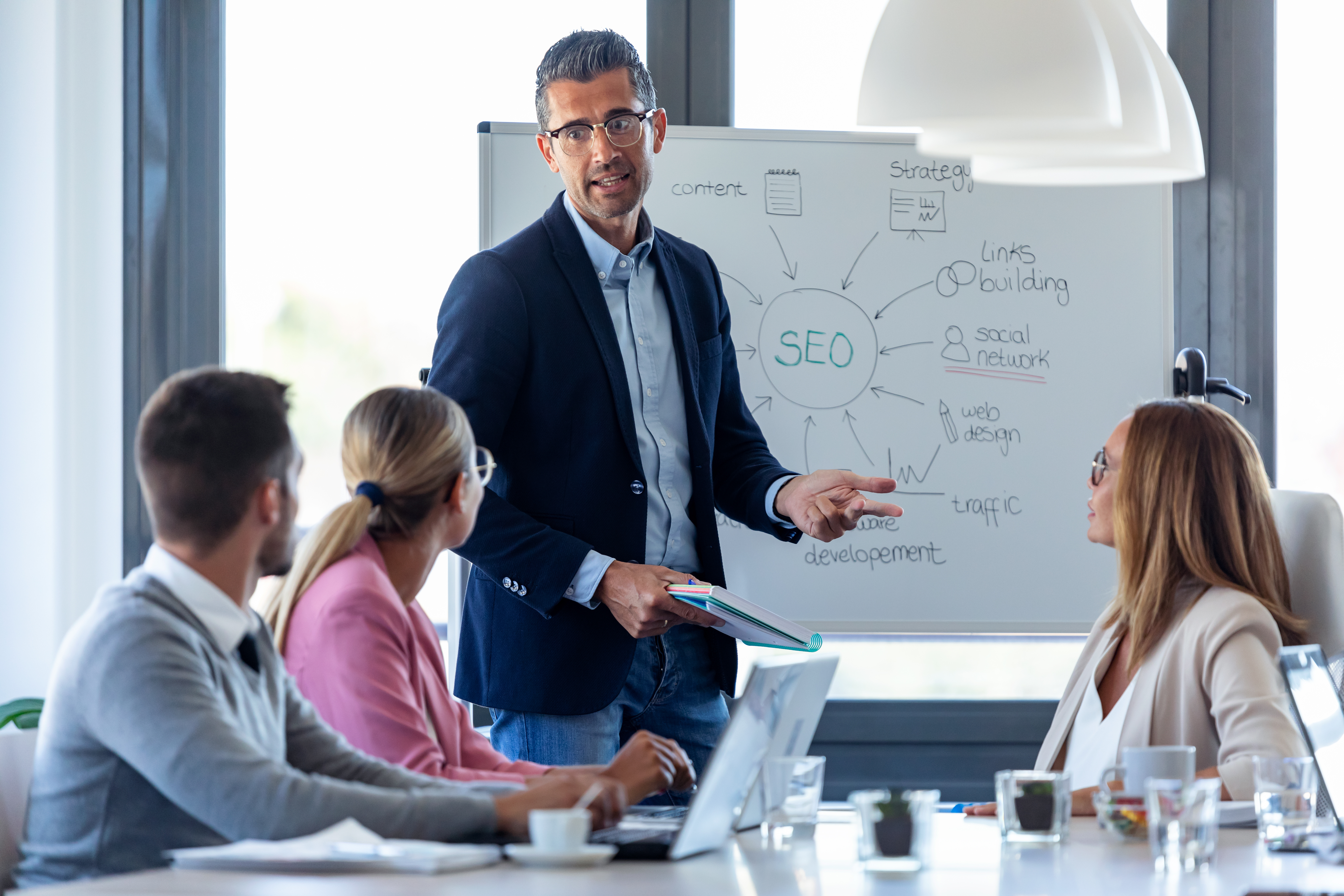 Want to Engage Your Audience and Amplify Your Brand's Reach?
Learn how organizations incorporate data-driven analysis to optimize their content marketing initiatives and achieve goals.
Learn More
Understand how content marketing can be a creative, cost-effective solution
Identify strong content marketing strategies and explain their success
Define a target audience, carry out research, and outline your audience's online media habits
Create a content map for three content pillars in line with a brand's business objectives
Create a channel marketing plan for disseminating content to the target audience
Create a growth plan that incorporates a user-generated campaign and additional tactics like influencer nurturing
Establish KPIs to measure and adjust the strategy as it is implemented 
Present a complete content marketing strategy to brand stakeholders
Eight weeks in length
Weekly, self-paced, interactive learning modules and assignments are time-sensitive and should be completed by the set deadlines
Synchronous sessions and live question and answer sessions 
Mentors will provide continuous support and encourage a dynamic and positive learning environment
Discover what content marketing is, why content marketing should supplement a digital advertising campaign, what constitutes a strong content marketing strategy, and how content marketing can support a brand's business objectives.
Discover how all the components of a content marketing strategy fit together. Examine a content map (content pillar, key insights, atomized content, and CTA); main content types (articles, captions, images, audio, video, etc.); and available content marketing channels (social media, emails, podcasts, and blogs).
Learn about researching keywords and trending topics when creating content to help capture your target audience's interest, performing keyword research and selecting keywords for your content map, and determining where your target audience spends time online.
Learn how to select content pillars in alignment with your brand and objectives, atomize a larger piece of content into several small pieces of content, create a tactical plan for one content pillar and a month of content, and intermix three content pillars into the same month.
Learn to choose the right channel tactics for your brand objectives, your audience behaviors, and your team's bandwidth; align your content map with your chosen channel tactics; test and learn which cadence works for each channel tactic; and discover what growth tactics are and how they can accelerate your strategy.
Learn about what a user-generated content (UGC) strategy is and how it can be effective, when a UGC strategy can work and when you should skip it, how to identify a strong UGC strategy and explain why it worked, and define the components of a successful UGC strategy.
Learn to set appropriate KPIs for each content type and channel tactic, set up a marketing analytics dashboard, and adjust strategy based on data analysis.
Explore what to consider when presenting your comprehensive content marketing strategy to stakeholders, understand that all feedback is helpful, learn what to do about criticism, and determine the first steps to be taken when you get the green light to proceed.
Our course instructor has extensive experience in journalism, marketing, social media, and digital education, which she is ready to share with you.
Data-driven content marketing blends creativity and technology, and digital-savvy professionals can choose from a bevy of possible career paths in editorial, production, publicity, marketing, and more. Technical and digital proficiency offers content specialists a tremendous advantage in a digital-first landscape. Eighty-four percent of today's companies have a content marketing strategy, and organizations need people who can make sense of the vast quantities of consumer data now available to drive optimal marketing outcomes.  
Emerging roles in Content Production and Marketing
Chief Marketing Officer  
Commerce Manager 
Content Marketing Specialist 
Content Producer 
Content Writer or Creative Copywriter 
Digital Marketing Consultant  
Digital Marketing Manager 
E-commerce Specialist 
Editorial Assistant 
Growth Hacker  
Head of Digital  
Managing Editor 
Social Media Coordinator