Master of Science in Threat and Response Management
Frequently Asked Questions
Find frequently asked questions about The University of Chicago's master's in emergency management degree program below. Please contact our admissions team if you don't find the information you're seeking.
How do my recommenders submit their letters?
When you complete the online application, there is a section for you to enter your recommenders' contact information. The online application system will automatically send instructions to your recommenders. We suggest you notify your recommenders in advance that you have listed them and that they will receive an email. Recommenders must upload their letter of support by using the URL that is sent to them electronically by our online application system. Other methods of submission are not accepted.
If a recommender does not receive an email to complete a recommendation, you may resend a duplicate link from your online application, or request that the recommender check their spam folder.
Do I need to submit official transcripts?
No. When you apply to the program you are able to submit unofficial transcripts (i.e., scanned copies). Please do not mail transcripts as part of your admission application; we only require unofficial uploads for application evaluation. If you are offered admission, one official transcript for each university attended will be required at least one month prior to matriculation.
What is the deadline to submit an application?
Please see the How to Apply page for current deadlines.
Do I need to take the GRE or GMAT exam?
No. Standardized test scores, like the GRE or GMAT are not required for admission to the Master of Science in Threat and Response Management program. The only exception is for students who may be required by university policy to submit evidence of English language proficiency.
What materials do I need to submit to accompany my application for admission?
Please carefully review the list of application materials to ensure your application file is completed on time.
Once I upload my unofficial transcripts to my application, do I still need to provide an official transcript?
Yes. One unofficial transcript from each university attended must be uploaded within the application. Please do not mail transcripts as part of your admission application; we only require unofficial uploads for application evaluation. If you are offered admission, one official transcript for each university attended will be required at least one month prior to matriculation. An unofficial transcript for undergraduate coursework is still required for the application even if you hold an advanced degree(s).
Can international students apply?
International students are encouraged to apply, but unfortunately, the University of Chicago cannot sponsor visas for part-time programs like the Master of Science in Threat and Response Management. If you are a foreign national who has independent visa sponsorship that allows you to study in the United States, you can participate in the program but must provide evidence of this sponsorship.
Do I need to take the TOEFL or IELTS?
Applicants to the graduate schools and divisions of the University of Chicago who do not meet the University's waiver criteria must submit proof of English language proficiency. The requirement may be waived English has been a primary language of communication and schooling for you since childhood; or you were enrolled for at least one academic year in full-time status in a course of study at an accredited English-medium post-secondary institution in one of the following countries or territories within the past ten years: Antigua and Barbuda, Australia, Bahamas, Barbados, Canada, Dominica, Grenada, Guyana, Hong Kong, Ireland, Jamaica, New Zealand, Saint Kitts and Nevis, Saint Lucia, Saint Vincent and the Grenadines, Singapore, South Africa, Trinidad and Tobago, the United Kingdom, the United States.
How much does the program cost and what funding is available?
Please see the Tuition and Fees page for program cost information.
Scholarships are available to complete the program. The Emerging Leaders in Emergency Preparedness scholarship program provides multiple awards to incoming students each academic year. The size of the award varies and depends on the quality of the application. 
Military veterans may take advantage of the Yellow Ribbon Program. Alumni of the MScTRM program may take additional courses at a discounted rate via the Alumni Scholarship Program. Other scholarships may be available. Many of our students also receive tuition reimbursement from their employers. Please visit our Tuition, Fees, and Aid page or contact MScTRM admissions team for more information.
How long does it take to complete the program?
It takes two academic years to complete the program. For example, if you began in Autumn 2020 you would graduate in Spring 2022. There are no formal classes in the summer but most students begin working on their capstone research at this time.
How often do I attend class?
You attend classes over one weekend each month. The first weekend of classes each quarter are held in person. Attendance is required. Classes for the remainder of the quarter are held remotely, allowing you to finish the courses from home. You will apply your learnings to your work in real-time, while still completing assignments, projects, and readings.
As a first-year student, you are in class on Thursday (1:30–9:00 p.m.), Friday (9:00 a.m.–4:30 p.m.), and Saturday (9:00 a.m.–4:30 p.m.). As a second-year student, you are in class on Friday (9:00 a.m.–4:30 p.m.) and Saturday (9:00 a.m.–4:30 p.m.).
I cannot attend one of the in-person classes. What are my options?
We expect students to be physically present and participate in all scheduled in-person class sessions. Therefore, we only support remote participation in rare cases. 
Students wishing to participate remotely in a class must make a request, in writing, to the program director at least seven days before the class session. Requests are only granted for rare and extenuating circumstances, at the discretion of the program director. If a request is granted, students are strongly encouraged to secure notes from a classmate in the event that there are technical problems with remote access. 
If you wish to request either a course recording or remote access as an accommodation for a disability, please contact the University's office for Student Disability Services: https://disabilities.uchicago.edu. 
How many students will be in my class?
Each year we accept a cohort of students whose skills, experiences and personalities complement each other to create a diverse and vibrant classroom. Your cohort size will be between twenty and forty students. Individual class sizes range from six to twenty-five students.
Are COVID-19 vaccinations required to return to campus?
The University announced that it will no longer require students to be fully vaccinated for COVID-19 to be on campus. The most up-to-date information about returning to campus may be found on the GoForward website.
What is the capstone project?
The capstone project is an applied research project that is the culmination of your class work and experiences in the Master of Science in Threat and Response Management program. The project is completed throughout your second year in the program. In Autumn students develop their proposal and research questions; in Winter they conduct their research; and in Spring they write their project and present their work to their peers at the annual Capstone Showcase.
Some examples of recent capstone projects:
Created best practice guidelines for how local government agencies should use social media to collect information and communicate with the public after a crisis or disaster
Developed trauma response kits and training programs for schools to use in the wake of active shooter events
Modeled the impact that a large earthquake would have on dam infrastructure along the Cascadia Fault in Oregon
Visit the Capstone Projects page to learn more
What if I don't have any emergency management experience?
A number of our students want to change careers and have little or no emergency management experience. Others are new graduates who have not yet had the chance to gain work experience. We encourage these students to apply and explain in their candidate statement why they want to make their move into emergency preparedness. Many of these applicants also volunteer and complete internship experiences in the field to gain experience and bolster their applications.
What if I studied overseas?
If you graduated from or attended an international university or college for more than half of a completed degree, we require a course-by-course evaluation by a NACES evaluator for each international institution to be submitted by the application deadline. A course-by-course evaluation will translate courses, degree, grades, and GPA to United States equivalencies. Please visit the NACES site to find an evaluator.
All evaluations must be sent directly from the evaluator to one of the options below. Evaluation reports should be emailed to (preferred) MScTRM admissions or mailed to:
The University of Chicago Professional Education
Attention: MScTRM Admissions
455 N Cityfront Plaza Dr., Suite 950
Chicago, Illinois 60611
In order for this to be received by the application deadline listed above, we recommend you submit your transcript to be reviewed by a NACES evaluator no later than one month prior to the application deadline.
All students must have a laptop with an updated operating system.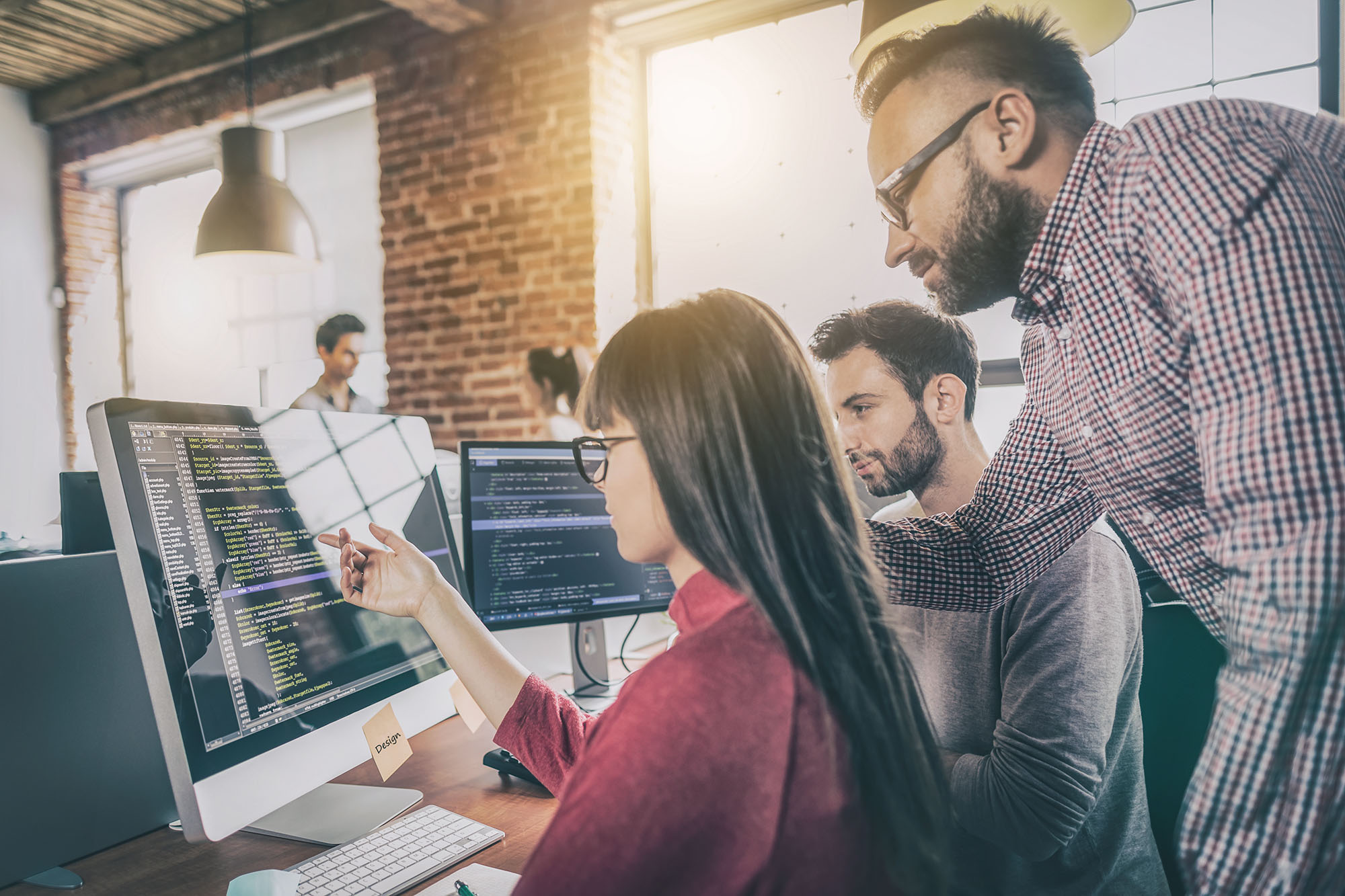 Still Have Questions About Our Emergency Management Degree?
Contact our admissions team to ask questions about the Master of Science in Threat and Response Management application process.
Get in Touch