Find Your Fit
Personalized Programs
Prepare for the next step—academically or professionally—through our Graduate Student-at-Large, Graduate Student-at-Large: Business, and Returning Scholars programs.
Our personalized programs allow students to enroll in classes across the University of Chicago. Take advantage of the University's extensive resources while receiving intensive individual guidance on curriculum choices, faculty, and your ongoing academic plans from our professional advising staff.
Image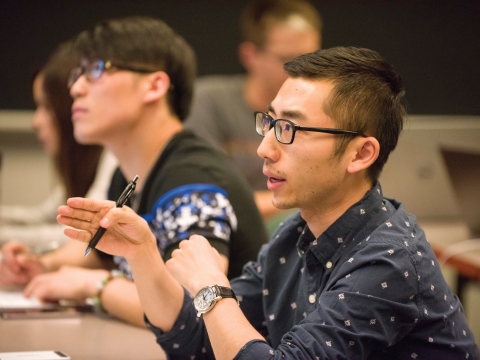 Students in our personalized programs are diverse in age and academic background. Their reasons for enrolling in the program are similarly diverse: some seek to explore a particular field of discipline, while others wish to preview graduate level courses and seminars, or switch to a new field of study. They have been accepted into Master's and PhD Programs in the humanities, social sciences, biological sciences, medical school, law school, public policy, social work, and other fields, both in the United States and overseas.
Select two or more programs to compare information.
Compare
Image
GSAL students can enroll in regular graduate and undergraduate courses throughout the University of Chicago.
Image
Ease your transition back into the classroom, jump start your MBA, or reskill your career as a Graduate Student-at-Large: Business (GSALB) program at the University of Chicago.