Cybersecurity and Governance
Learn how to initiate, create, and implement organizational cybersecurity policies and strategies in an increasingly dynamic global community.
Image
At a Glance
Type

Professional Education

Enrollment

Open Enrollment

Duration

Three days

Open Enrollment

Format

In-person

Cost
This three-day course, offered at the Gleacher Center in downtown Chicago, will give you an overview of the current cybersecurity landscape and address the unique concerns and roles of relevant stakeholders in safeguarding critical infrastructure, assets, and the public. 
You will gain insight into the events and activities that influence how organizations create and implement cybersecurity policies in an increasingly dynamic global community. You will also learn how to implement cost-effective, mission-based cybersecurity, deploy your organization's resources to effectively address cyber vulnerabilities, and build and maintain a robust cyber workforce.
Designed For
Designed for executive leaders in both public and private sectors.
Ready to take your Next Step?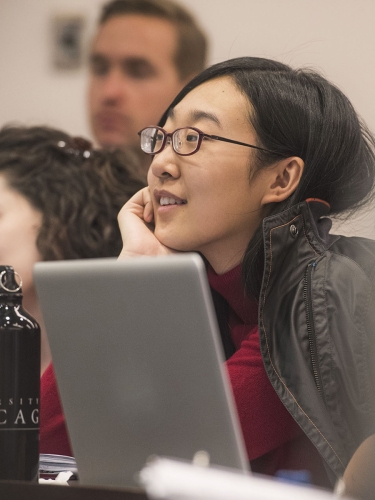 Applied Science
From molecular engineering to computational analysis, big data and cutting-edge technology can help solve some of the hardest problems we face. Get up to speed on these rapidly-changing fields and apply a quantitative approach to any challenge.
Learn more about

Applied Science