Mitigating Cyber Risk in Governance
Learn frameworks for cybersecurity risk management and compliance to address cyber threats and vulnerabilities.
Image
At a Glance
Type

Professional Education

Enrollment

Open Enrollment

Duration

4 weeks

Open Enrollment

Format

Remote

Cost
This course will provide you with frameworks to understand the current cybersecurity landscape while helping you define your role and address your concerns as a professional in charge of safeguarding critical infrastructure, assets, and the public. You will finish the course with a practicable plan to implement cybersecurity measures at your organization. 
You will gain insight into the events and activities that influence how organizations create and implement cybersecurity policies in an increasingly dynamic global community. You will also learn how to implement cost-effective, mission-based cybersecurity, deploy your organization's resources to effectively address cyber vulnerabilities, and build and maintain a robust cyber workforce. Upon successful completion of the course, students will receive a certificate.
Designed For
Designed for professionals who wish the learn more about the impact of cyberattacks in both the private and public sectors and how to apply protective solutions directly to their organization.
Speak knowledgeably with both experts and non-specialists using the language and principles of cybersecurity
Define and explain key principles and concepts of cybersecurity, attacks, defenses, and cyber hygiene 
Describe the parameters imposed by different regulatory schemes for managing data, including the CCPA, GDPR, and P&R 
Design different operational guidelines to deploy in their organization to address potential cyber vulnerabilities
Weekly, self-paced interactive learning modules and assignments are time-sensitive and should be completed by the set deadlines
Synchronous sessions and live question and answer sessions 
Mentors will provide continuous support and encourage a dynamic and positive learning environment
Week 1: October 18–22
Class Session: Tuesday, October 19, 6:00–7:30 p.m. CDT
Develop a foundational understanding with a common lexicon for digital life by reviewing first principles, nomenclature, and taxonomies with the help of Sherri Ramsay, consultant to Cambridge Global Advisors.
Week 2: October 25–29
Class Session: Tuesday, October 26, 6:00–7:30 p.m. CDT
An introduction to cyber hygiene frameworks and a review of case studies from recent cyberattacks.
Week 3: November 1–5
Class Session: Tuesday, November 2, 6:00–7:30 p.m. CDT
Develop a working awareness of three privacy regulatory systems—GDPR, CCPA, and PNR—as a state means of navigating digital life.
Week: November 8–12
Class Session: Tuesday, November 9, 6:00–7:30 p.m. CDT
Unifying the theoretical, practical, and regulatory approaches into an operational series of best practices.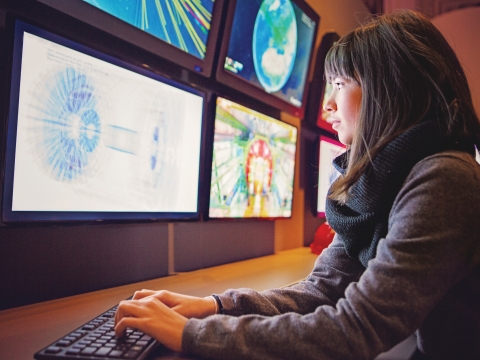 Would You Like Keep Your Organization Safe?
Request more information about our Mitigating Cyber Risk in Governance certificate program. 
Learn more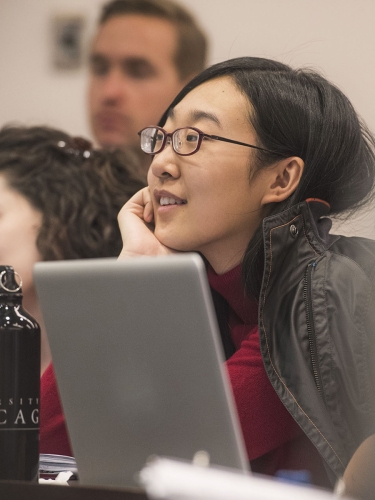 Applied Science
From molecular engineering to computational analysis, big data and cutting-edge technology can help solve some of the hardest problems we face. Get up to speed on these rapidly-changing fields and apply a quantitative approach to any challenge.
Learn more about Applied Science