Application deadlines

| Round | Deadline |
| --- | --- |
| Winter Quarter 2023 (international) | Nov. 01, 2022 |
| Winter Quarter 2023 | Dec. 01, 2022 |
| Spring Quarter 2023 (international) | Dec. 15, 2022 |
| Spring Quarter 2023 | Mar. 01, 2023 |
| Summer Quarter 2023 (international) | Mar. 01, 2023 |
| Summer Quarter 2023 | May. 15, 2023 |
| Autumn Quarter 2023 (international) | Jun. 01, 2023 |
| Autumn Quarter 2023 | Sep. 04, 2023 |
International applicants requiring a University-sponsored visa should apply by the international application deadlines. 
Become a Part of the University of Chicago
The following materials are required to complete the online application:
Statement of purpose
Current resume
Transcripts from all undergraduate and graduate institutions attended
Official documentation of BA/BS or equivalent if not included on transcripts
TOEFL/IELTS scores if appropriate**
$75 non-refundable application fee
Admissions decisions are rolling and applicants are encouraged to apply as early as possible. Late applications will be reviewed for admission to the following quarter. Late applicants are advised to email GSAL admissions staff at gsgsadmissions@uchicago.edu.
*Applications for the 2023 academic year will be open in early October 2022. We highly recommend you prepare early and review the steps needed to complete the GSAL application process.
** Applicants to the GSAL program who do not meet the English Language Proficiency waiver criteria must submit proof of English language proficiency.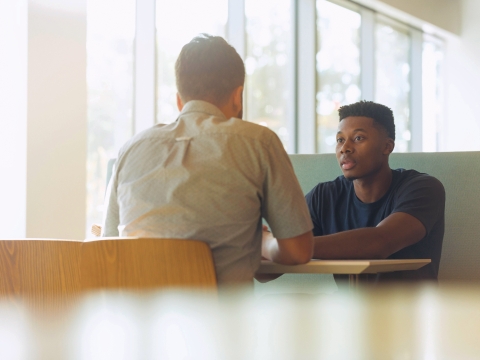 Ready to Join the University of Chicago Community?
Apply now to enroll in graduate and undergraduate courses, get academic and professional advising support, and take advantage of our extensive student resources.
Start Here
The GSAL Associate Director, Esther Pandian-Riske, and team will carefully review your application and, should you meet the general application standards, will invite you for either a telephone or in-person interview. The interview is a time for you to share your main objectives and goals for participating in the GSAL, GSALB, or RS programs and an opportunity for the interviewer to help contextualize your academic performance thus far, and make collaborative plans for your academic future. During this time, you will have the opportunity to review courses in the upcoming quarter. 
Applicants will be informed of the admissions decision by the end of the interview.
Step Three: Submit Transcripts
Once you are admitted, you must submit official transcripts to:
The University of Chicago Professional Education
Attention: GSAL
455 North Cityfront Plaza Drive
Chicago, IL 60611
Or via email to gsgsadmissions@uchicago.edu. Transcripts must be submitted by the end of the first week of classes as a GSAL, GSALB, or RS student. Failure to do so may result in the inability to register for courses and disciplinary action.
Meet your Admissions Counselor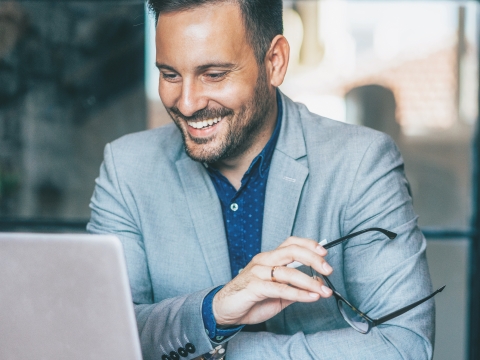 Attend Grad School Before You Apply to Grad School.
As a Graduate Student-at-Large, you can enroll in courses at the University of Chicago before you apply to graduate or professional degree programs.
Complete Your Application