Graduate Student-at-Large
HBCU and HSI Bridge Scholarship Program
In commitment to our various graduate program partners' diversity initiatives at the University of Chicago, the HBCU-HSI Bridge Scholarship has been redirected to support these existing initiatives within the University of Chicago for 2021-2022. Continuing to support under-represented students within the University of Chicago, scholarship funds will be reallocated to students pursuing MA or PhD degrees across Graduate Divisions or Professional Schools. Students interested in learning more about these scholarship opportunities should visit these various program sites.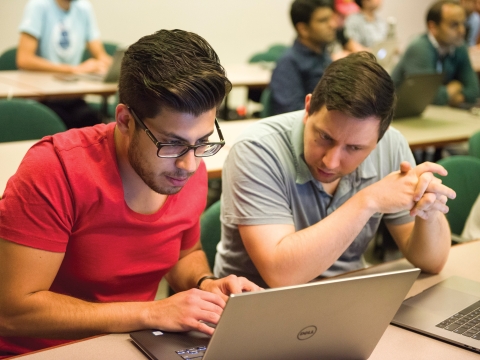 We Are Here to Support You Through the Application Process
Have a question about becoming a graduate student-at-large? Please contact our admissions team by email at gsgsadmissions@uchicago.edu.
Get in Touch