A glancingly small number of engineers pursue MBA degrees, and fewer still pursue them a thousand miles away from home.
Mercedes Hill counts among the few people who fall into both categories. She lives in Houston, works as a Senior Asset Engineer and Reliability Engineer for the German multinational chemical company BASF, and takes classes through the Graduate Student-at-Large: Business (GSALB) program at the University of Chicago Booth School of Business, where she will soon begin an MBA program focusing on operations management, finance, and international business.
 
Hill had always wanted to go to business school, but, in the years since she graduated from Penn State with a BS in chemical engineering, had never found a compelling reason to attend. Then, in her last job as an operations manager and production engineer for the Dow Chemical Company, she started to see how her contributions working in crop protection could positively affect consumers all around her.  
 
"Making the raw materials that fed into another product helped me make that decision," she explains. "I was leading operations excellence and working with our commercial team to ensure optimal production to meet the needs of our customers, and having even a little bit of exposure to the business side made me curious about how an entire business is run. When I realized that I didn't have the competence or an understanding of how to run a business and develop long-term strategies, it made me feel like I was missing out on the experience of working in industry." 
 
Hill had already started applying to business schools when she encountered an article from a woman taking classes at Booth through GSALB. "The writer mentioned that taking courses not only helped her understand [the topic at hand] but helped her figure out if she could handle the workload. She said GSALB was a good option for her, and she felt like she was getting a good return on investment."
 
Hill reached out to the GSALB team and decided to apply to the program that day. "I didn't waste any time," she says. "I spent all evening working on the essay prompt, and I already had my transcripts. By the time I had a formal interview, I had gotten into the program."
 
Joining GSALB has allowed me to meet people from all over the country in various industries and it gave me the opportunity to meet several Booth students before I applied and was admitted.

Mercedes Hill, GSALB student
Hill's charge-ahead attitude was tempered somewhat by the admissions staff. "Initially, I was going to take two foundational business courses—business statistics and financial accounting," she says. "I was very nervous about statistics because I took it as an undergrad, and I didn't remember anything about it. I told my adviser about my plan, and they recommended I take one course, since it was my first time taking classes in a while, and I wanted to excel in the class so that the professor would support my Booth application."
 
The slow start worked: Hill did well in the class and signed up for more. She soon found out she was one of many UChicago business students who live outside the area, and that the program accounted for this distance by encouraging students to connect.
 
"Having happy hours and other programs helps you feel that connection whether or not you're flying in on Saturday morning," she says. "And the majority of the interaction that we have is informal anyway: we talk through Slack and WhatsApp. We're in a virtual session right now, but I don't feel like I had to sacrifice making connections with COVID-19. Joining GSALB has allowed me to meet people from all over the country in various industries and it gave me the opportunity to meet several Booth students before I applied and was admitted. Throughout the GSALB program, I have made lasting connections with people from all walks of life."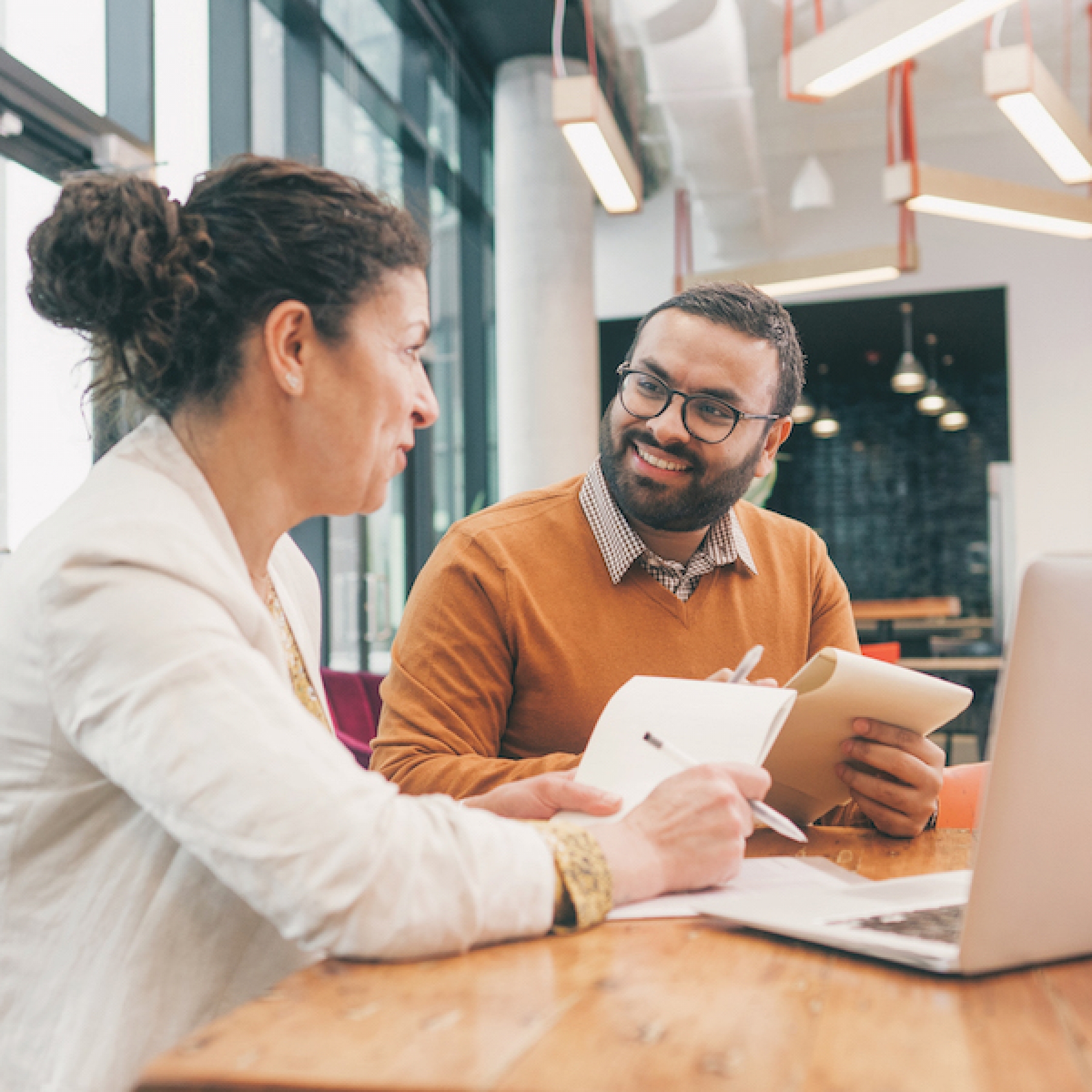 Test the MBA at Chicago Booth
Take the opportunity to enroll in MBA classes at the Chicago Booth School of Business. Exemplary students may be granted admission into Booth and may transfer courses towards their MBA degree.
Apply Today