Graduate Student-at-Large: Returning Scholars
Frequently Asked Questions
Watch An Exclusive Interview with Esther Pandian-Riske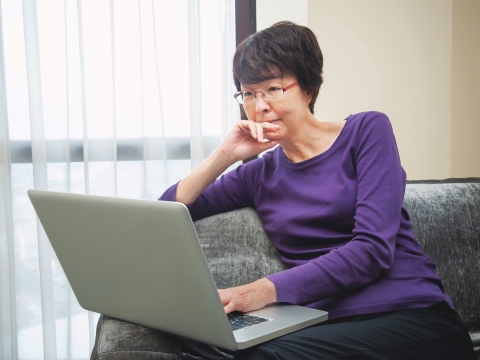 Is the Graduate Student-at-Large program right for you?
Book a meeting with the GSAL admissions team to help you determine if the program fits your educational goals and lifestyle.
Contact Us
Students will be notified during the interview whether they are admitted or denied.
Domestic students can take up to two courses per quarter. In exceptional cases, students may register for three courses per quarter with the approval of the program director. Students who wish to take more than two courses in a single school or department must receive departmental approval prior to registration. International students must be registered for 300 credits every quarter (usually three courses) to be in full-time status, which is a requirement for the J1 visa.
No. If you decide to take a class in a subsequent quarter, please contact our office three weeks prior to the quarter start date. International students on J1 visas are obligated to complete their studies or must contact the Associate Director and Dean of Students for assistance if they are unable to continue their studies.
GSAL students must always be in good academic standing and two C-grades will result in academic probation. Students on academic probation must work closely with the Associate Director and/or the Dean of Students to improve their grades. Continued failure to improve will result in non-enrollment and possible termination from the GSAL program.
No. Work-study programs are a form of federal aid, and as such only students enrolled in degree programs are able to participate. GSAL students who are enrolled in classes can apply for regular student employment (not work-study) on campus.
The University of Chicago degree programs will generally accept up to three classes to transfer. This varies by program and school, so we suggest that you contact the department's graduate studies advisor for specific details.
Yes. You will have access to a variety of student services and facilities for each quarter that you are enrolled in classes. GSAL students can access campus libraries and have borrowing privileges with their UCID card.
Yes. The Associate Director and her team of advisors are experienced in academic student success and will work with you to explore suitable courses, meet and converse with faculty, conduct research and student engagement activities, help with graduate school applications (including seeking faculty for letters of recommendation), and help you manage your work-life balance.
All non-business classes are offered on the main Hyde Park campus. The vast majority of classes are offered during the day; very few are offered in the evenings.
GSAL students are eligible to register for courses at the Chicago Booth School of Business. These courses are offered at the Harper Center in Hyde Park on weekdays and at the Gleacher Center in downtown Chicago on evenings and weekends. Tuition and costs for Booth Business School courses are different from other GSAL classes, so, please check the costs carefully.
Yes. However, undergraduate students have priority for undergraduate courses, so you will need to plan carefully to make sure that the courses you need will be available to you. You will also need instructor consent to register for undergraduate courses.
No. If fewer than four quarters have passed since you were accepted or last took a course, simply contact the office three weeks prior to the quarter start date to renew your status. After four quarters without registering for a class, we require an updated candidate statement and resume for your status to be reinstated.
No. Federal programs release funds only for students enrolled in degree programs. However, the Student Loan Administration office can assist GSAL & RS students in securing alternative loans.