Shared Strategies for Public and Private Sector Leaders
Learn how to apply rigorous frameworks to help organizations work together across sectors and successfully rise to public policy challenges.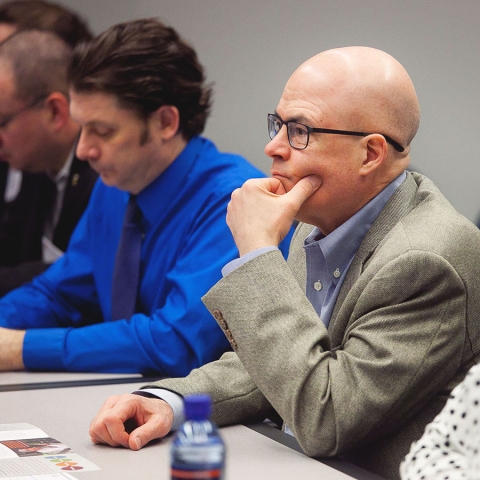 At a Glance
Type

Professional Education

Enrollment

Open Enrollment

Duration

3 days

Open Enrollment

Format

In-person

Cost
Over three days, you will explore when and on what terms governments can successfully partner with for-profit and nonprofit organizations to shape public policy, redefine traditional methods of public administration, and ultimately solve some of the world's most intractable problems.
This course addresses two principal questions: what makes a complex problem ripe for a strategic, multi-stakeholder, cross-sector solution; and how do leaders across sectors come together and get into alignment in spite of radically different backgrounds, goals, funding sources, and incentives? The course is taught using a blend of theory, case studies, and team exercise. The course is held at the Gleacher Center in downtown Chicago.
Designed For
Designed for senior executives from the public, private, and social sectors.
"It's really at the intersection of disciplines that the most interesting, compelling, and life-changing work can be done."

John Burrows, Senior Lecturer in Leadership, University of Chicago Harris Public Policy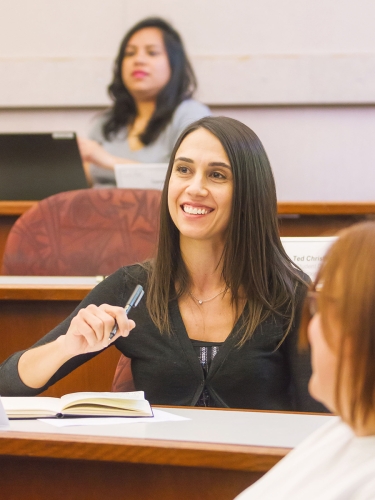 Business and Management
Today's dynamic work environment requires leaders who can consistently innovate, make data-driven decisions, and inspire others to perform. Whether you're in policy, marketing or management, learn ways to spark change wherever you go.
Learn more about Business and Management